By
Danielle Tullo,
Feels on feels on feels.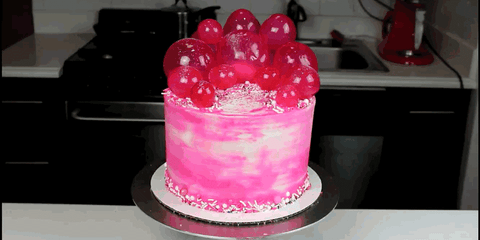 Do you know what you need right now? This: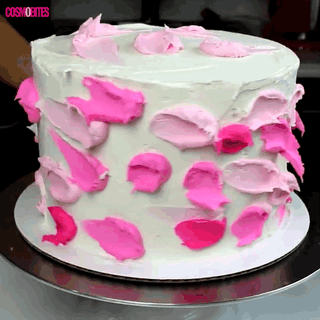 So satisfying and that's not even half of it. Time for some Sprinkle Bae action: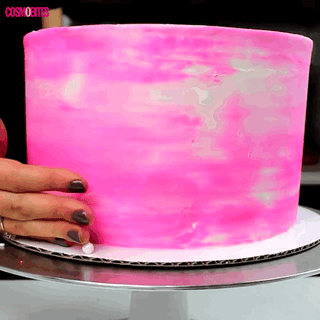 o0o0o. Bring on the bubbles: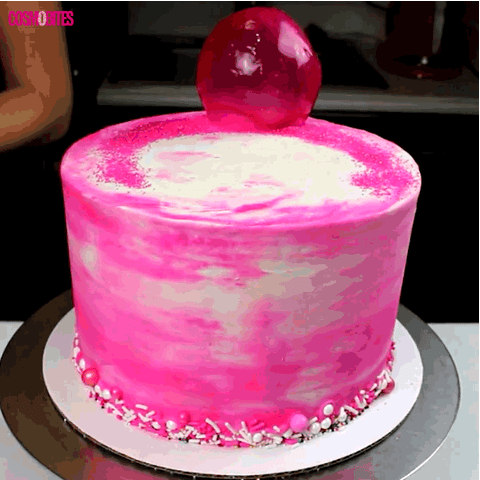 BuBbLEs~*~*~*~. What is this magic that just made you feel the happiest feels? A Bubblegum cake made by baker
Chelsweets
with Cosmopolitan.com. It's a pink-colored vanilla cake and the "bubble gum" is
not
actual bubblegum, obvs! It's completely edible and
made by covering balloons in gelatin
.
Watch the entire cake video below:
More from Cosmopolitan