Prepared to be wow'ed by these decadent and stylish cakes.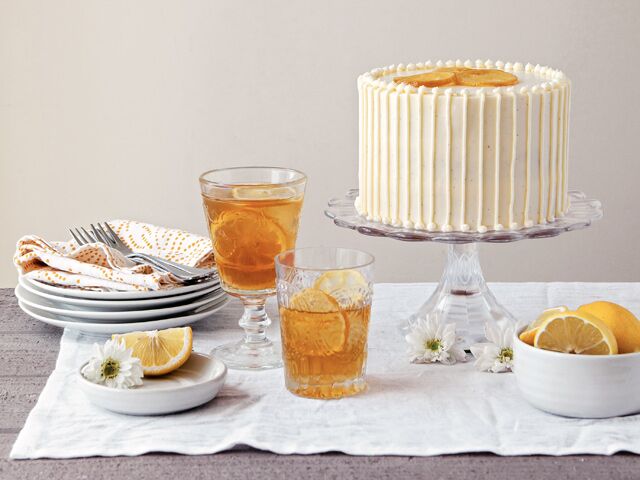 When it comes to baking cakes, Tessa Huff is no amateur. Once a bakery owner, Huff now runs the very popular home baking blog,
Style Sweet CA
. If you've never had an affinity for baking cakes, get ready for a change of heart. With Huff's incredibly creative and aesthetically beautiful creations, you'll be inspired to fire up that oven. Although these cakes may seem daunting to the everyday baker, Huff's cookbook,
Layered,
provides step-by-step instructions on how to bake and assemble each recipe.
[post_ads_2]
Strawberry Shortcake
Impress your friends on a sunny summer afternoon with this delicious and light sponge cake with basil whipped cream. The ripe strawberries provide that perfect punch of fruity flavor.
Black Forest Cake
Chocolate and cherries make this cake one sweet dessert! Covered in smooth milk chocolate frosting, this cake is optimal for any choco-holic.
[post_ads_2]
Peach Spice Cake
Head to your local Farmer's Market for some ripe peaches to complete this colorful cake. Bonus: rosemary pine nuts used in the recipe provide a savory crunch.
Rainbow Sprinkle Cake
This cake covered in rainbow sprinkles is guaranteed to make anyone smile. Cut a slice to reveal even more colors of the rainbow.
[post_ads_2]
Peanut Butter Lover's Chocolate Bombe
For anyone with a major sweet tooth, this cake is the one for you. Drizzled in a salted caramel peanut sauce, this cake is the epitome of rich.
[post_ads_2]
Coconut Mojito Cake
If you're not currently lounging on a sandy beach, this cake will make you feel like you are. With fresh and tropical flavors of zesty lime and cool mint, this cake is the perfect choice for any fun occasion.
All recipes and images courtesy of Tessa Huff's
Layered
. To purchase a copy of the cookbook,
click here
.
More from The Nest